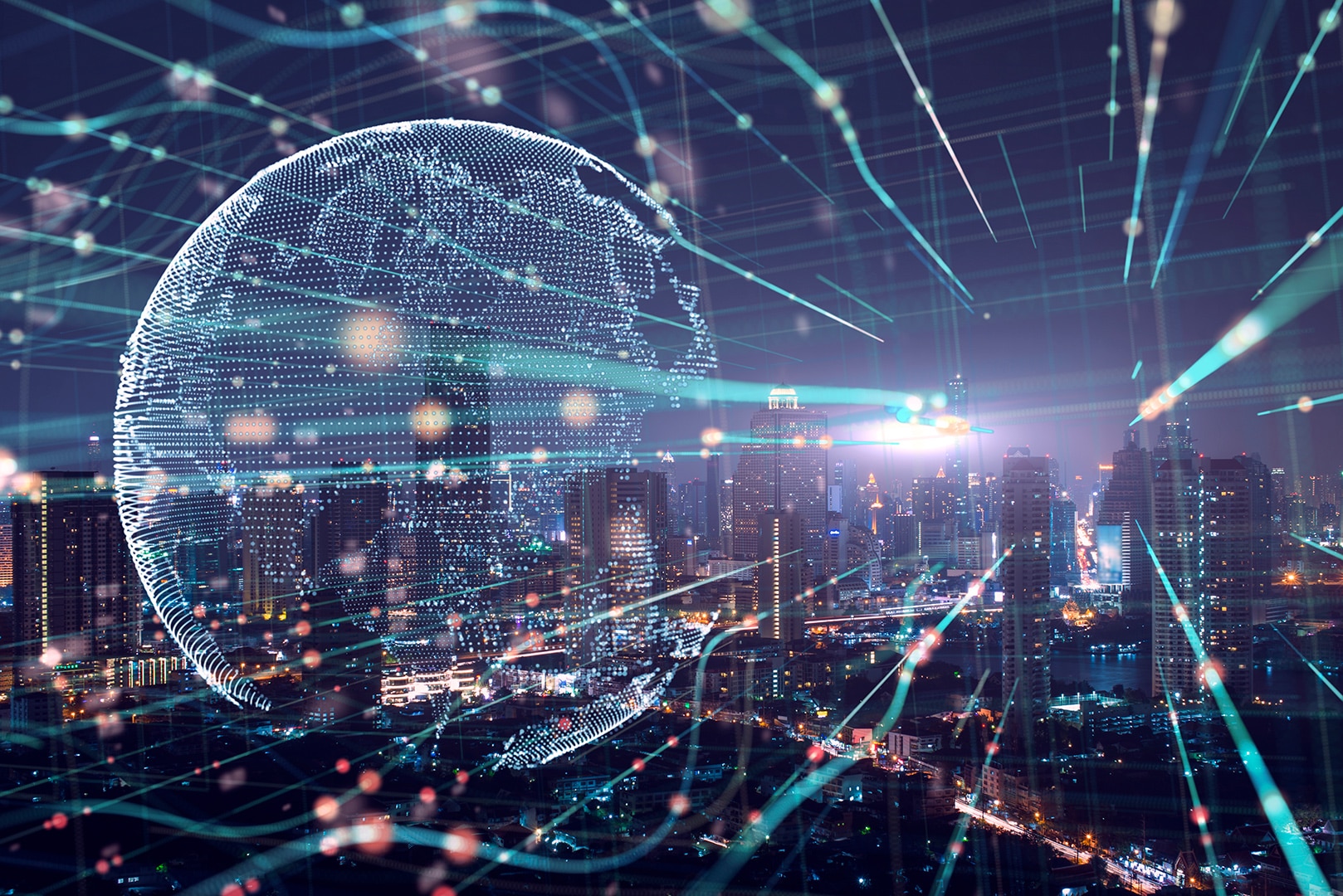 18 Sep

Dark fibre as our greatest tool in creating the smart cities of tomorrow

Our future as a society is intrinsically linked to the development and application of technology. And the latter also closely relates to connectivity. Our consumption, economic, communication and social interaction habits are sure to be digital and highly connected. To a large extent they already are, although current advances in technological developments, such as fibre optic and 5G, will make this reality even more palpable in the short term.

But despite all this, technology in itself is not enough. In order to truly make the most of both current and future tools alike, a real shift in mentality is required in the way we understand, plan, develop and manage cities as entities: we have to move towards integrated concepts of smart cities. As we'll see, having a robust and reliable dark fibre network to tap into can easily facilitate and accelerate this process, which, nonetheless, involves various challenges of different kinds along the way.
Smart cities: preparing for future liveability
According to the 5G Cities: A Smart Future report developed by Spain's National 5G Observatory (ON5G), by the year 2050, 70% of the world's population will be living in urban environments. This implies a more than considerable increase over a relatively short period of time, given that percentage currently stands at just 55%. According to the same report, cities will be our planet's economic engine, and 80% of the world's GDP will depend on them. Cities will also be responsible for the bulk of energy consumption and global pollution, covering 65% of energy demand and emitting 70% of the world's greenhouse gases.
As a result, for public administrators and those responsible for technology, communications and infrastructure development – among other areas – the priority will be to design urban population centres that are efficient, clean, sustainable and technologically smart. The liveability of our cities and their long-term sustainability depend on it.
Some of the challenges of smart cities
Turning the smart city concept into a reality rather than an aspiration for the future depends to a large extent on finding solutions to some of the obstacles in more 'sensitive' areas of urban planning and the vision of our regions and tomorrow.
Mobility: real-time traffic analysis, intelligent parking management, rolling out autonomous driving, applying artificial intelligence to help pedestrians and vehicles co-exist, allowing drones to safely make use of our airspace, etc.
Public infrastructure: intelligent sanitation systems, efficient energy management, measuring our energy needs and consumption in real-time, public lighting and distribution networks, water purification supported by artificial intelligence, etc.
Safety: early detection of incidents, threats and emergency situations.
Public services: such as education, healthcare, recreation and wellbeing. They need to be inclusive and genuinely about serving the people.
The role of dark fibre in solving all these challenges
As you can see in the list above, connectivity, information flows and large volumes of data, as well as being the next steps in how we create this 'network' – i.e. developing the Internet of Things (IoT) – will be crucial in tackling the various challenges brought to the fore by smart cities. Bandwidth won't be a purely commercial issue, but rather a 'state' issue linked to the governance and wellbeing of citizens.
This is where neutral operators can command change as we look towards the future. Sufficient bandwidth to face future demand, as well as a solid, secure structure that can reach every corner of society is just what dark fibre – meaning fibre optic that's available but not yet 'illuminated' – can offer. If smart cities are to be the places we live, work and play in the future, then dark fibre is the foundation on which they can be built. Given our cities need technology to survive, it's worth reflecting on the considerable role dark fibre and neutral operators like lyntia will play as key stakeholders in a process on which our long-term survival depends.