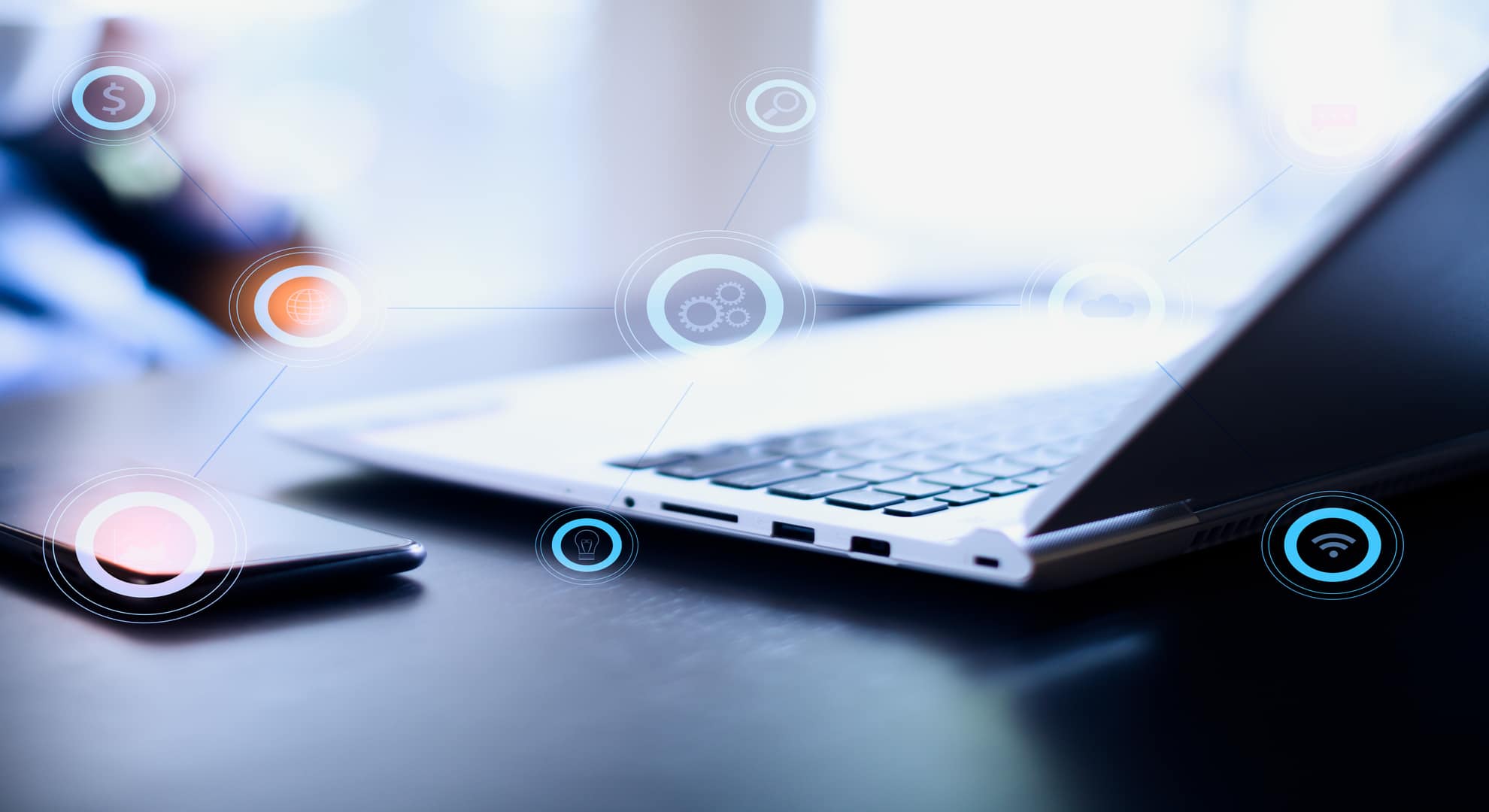 21 Apr

How are Spain's SMEs dealing with digitalisation?

Digital transformation is an important driver of change for economies throughout Europe, and for the not‑too‑distant future. Many governments are rolling out digitalisation plans and support to encourage the digitalisation of companies before the 2025 'cut-off'. The Spanish government, for example, recently unveiled its 2021-2025 SME Digitalisation Plan and has announced support in the form of subsidies as part of a digital kit for small and medium-sized businesses. The goal is to pave the way forward and encourage the adoption of digital solutions and new skills in the business world.

The private sector is also making an effort to offer broadband and low-latency connectivity services to meet the new challenges facing businesses undergoing digitalisation, given fast, efficient, secure and stable data transmission capacities are one of the keys to digital transformation. Despite all this, the progress of digitalisation among Spain's SMEs remains uneven, to say the least.
Digitalisation, yes – but low impact in key areas
Currently, Internet connectivity among Spanish companies is good, but there's still room for improvement. 60% of businesses have a network connection with download speeds of at least 30Mb/s. In terms of the digitalisation of management and planning processes, the figures are slightly more disappointing. Just 42% of SMEs use some form of enterprise resource planning system (ERP). As for security, over 90% of organisations say they've taken steps to guarantee their digital security, while just 53% have implemented some form of cybersecurity training for their employees, which naturally heightens the risk of falling behind the times.
Another important part of business life is customer relations, which still has a long way to go when it comes to digitalisation. Just one in three companies have chosen to manage internal information and their customer relations using CRM, or customer relationship management systems. In light of all the above, we can say with some certainty that the digitalisation of Spain's SMEs – though not in a dire situation – can and should go much further.
Reasons for SMEs to 'embrace' the digital transformation
To those in the know, the benefits of the digitalisation of companies are plentiful and varied – and make the day-to-day running of any company smoother and more efficient. With a digital transformation that's properly implemented – because looking for shortcuts only leads to trouble – the following is possible:
More information Thanks to digitalisation, you can access vast amounts of information in the click of a mouse, which can prove crucial in identifying new market opportunities, including purchasing habits, demographic and customer profiles, tastes, trends, pricing trends, what your competitors are doing, niche markets, and much more besides.
Better data analysis Because of the way algorithms and tools equipped with artificial intelligence interact with one another nowadays, SMEs can create more comprehensive analyses of all this information, meaning they can deepen their knowledge of the actual state of the market at any given moment, even anticipating behaviours and trends before they happen.
Better decision making Thanks to greater volumes of information and the exhaustive analyses now possible, it's easier to make strategic decisions on a solid footing. When it comes to digitalisation, information is power.
And alongside all the above, the digitalisation of companies has a direct impact on your balance sheet and productivity. Digital transformation often eliminates repetitive tasks and processes, all-but eliminates the risk of human error, and helps you make better use of your available resources. This all has immediate effects, both in terms of costs and use of crucial resources.