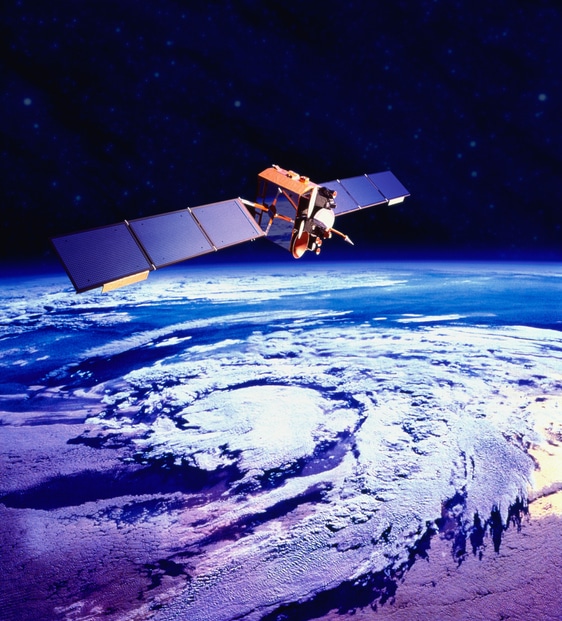 05 Oct

Satellite Internet: a complement to 5G connectivity and fibre optic

Staying connected 24 hours a day, every single day of the week, is more than a fad, it's a modern‑day necessity. Today's global social and economic realities means we need access to the Internet with maximum bandwidth and the maximum possible response and security capacities. Though fibre optic and 5G easily guarantee this, there are always situations where this type of infrastructure just isn't an option. Or not the only option, at least.

Geographical areas that are difficult to access, where this type of connectivity infrastructure is more complex to install, call for alternative solutions that don't sacrifice one iota of reliability and can respond to modern user standards. In these situations, satellite Internet has proven to be the perfect complement to the more standard options. The various VSAT options offered by lyntia are a great example.
Satellite Internet that goes where no-one else can
Fibre optic and 5G make up our country's solid and promising infrastructure, facilitating a wide variety of connectivity services. However, there are regions, particularly in rural areas with complex orography, where it's physically impossible to deliver fibre. Thanks to connections with the HISPASAT, EUTELSAT, ASIASAT and CHINASAT satellite systems, working with neutral operators like lyntia, global, reliable and safe coverage can now be guaranteed in these hard-to-reach areas, as a complement to 5G coverage, which is now accepted as the next mobile connectivity standard.
But satellite Internet shouldn't be seen as a competitor, taking away a market share. On the contrary, it's simply another excellent option providing complementary value to telecommunications operators who want to provide the maximum coverage spectrum possible, regardless of the location of users or their usage requirements. In short, global reach in line with a guaranteed global response.
For sure, satellite Internet perhaps isn't the most appropriate solution for developing lines of business that require a practically instantaneous response when it comes to data transmission. This is mainly due to its latency – from 500 to 700 milliseconds – somewhat higher than that provided by fibre optic equipment. Nevertheless, it remains ideal for creating new markets and supporting 5G connectivity in those geographical regions where there may be 'blank spots' or unserved areas.
Support for developing fibre optic
Besides its extensive portfolio of fibre optic services, lyntia offers VSAT support solutions for customers who want to take that next step in their connectivity. These are alternatives – properly shared, properly dedicated – that are 100% customisable based on the requirements of each individual case. Of course, they allow for multicast and unicast transmission, depending on the circumstances, with the option to access 10BaseT and Serial Ethernet points.
Customisable solutions include optimisation, design, configuration and prioritisation according to the applications and services involved based on using protocols for data, voice and video traffic, depending on the operator's preferred technological areas of development. This complement to deploying fibre optic through satellite Internet can also be adapted to different budget requirements, since it can be done through already available platforms, as well as through roaming agreements with third parties.
In any case, complementary connectivity via satellite Internet guarantees the maximum possible use of satellite bandwidth, offering wide availability – with global coverage – and the complete configuration, depending on individual needs, in addition to short deployment periods, which only maximises efficiency and can lead to a highly prominent competitive position for companies looking to expand into markets in near 'virgin territory' in terms of connectivity.