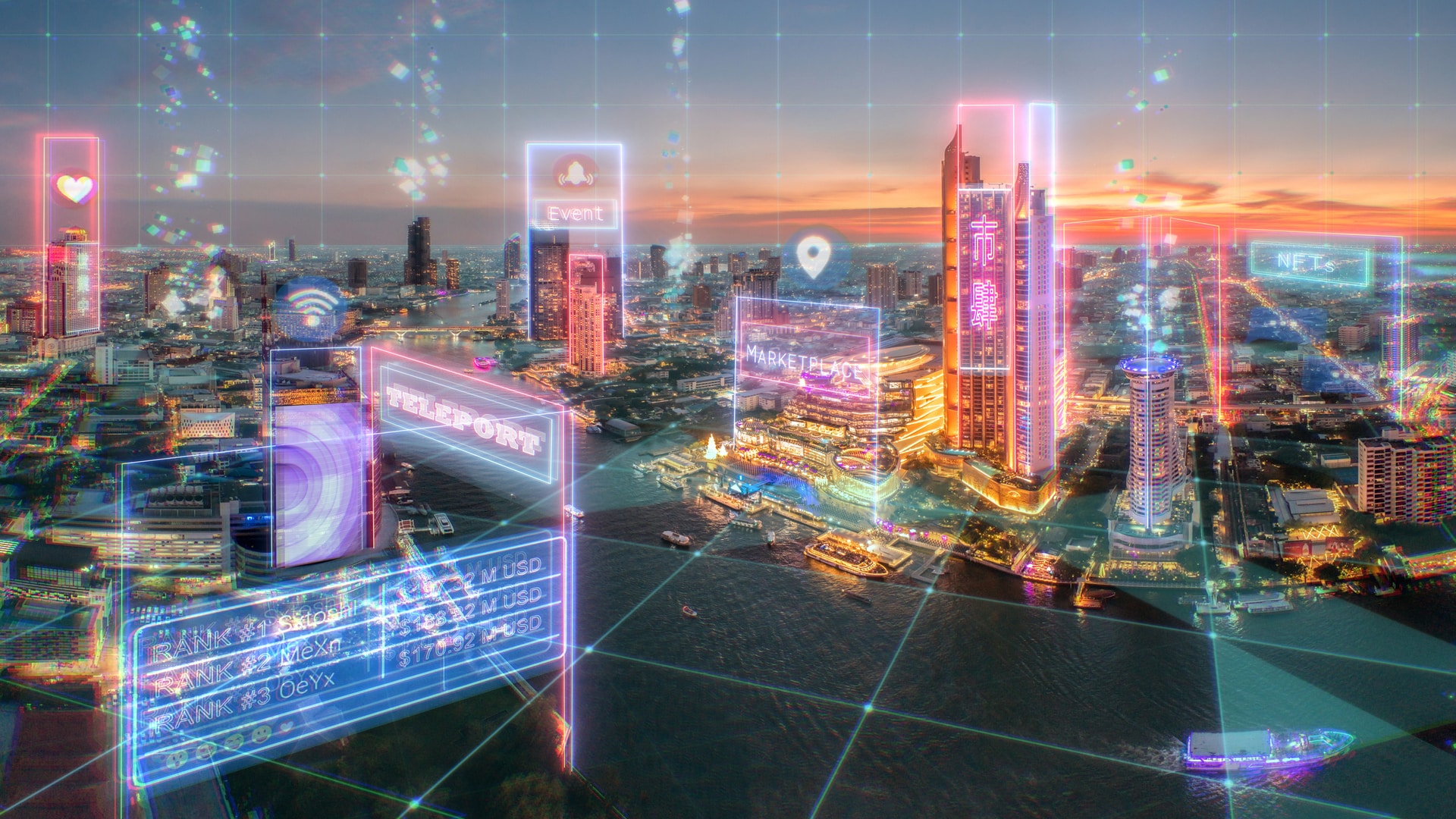 05 Jan

What does the metaverse have in store for 2023?

The metaverse was a recurrent theme in the world of technology in 2022. The subject of intense debate and analysis by experts, some lingering doubts remain about its genuine possibilities and the actual state of its development. Nevertheless, there's also a great deal of enthusiasm in terms of the possibilities it could bring as we make our way into 2023.
Key challenges from now on
The metaverse's path forward is predicted to be long and plagued with "obstacles" along the way. However, none of these obstacles will put a stop to its ultimate growth. And you can be certain they'll be fairly heterogeneous.
Technological. Until recently, virtual reality headsets were devices that were expensive to develop and manufacture and, on a technical level, offered a very limited range of features to users. This has been slowly changing over the past ten years and, fortunately, ergonomics, weight, the materials used, etc., have all greatly improved. Furthermore, there's now definite competition within the manufacturer market and users have far more options when looking to purchase a device. Despite this significant leap forward, VR headsets still have plenty of room for improvement.

Habitual.

The metaverse represents a significant paradigm shift in terms of the ways we consume content and our relationships with technology. Virtualisation, augmented reality and the "virtual reality tip-over" of our lives are all steadily gaining prominence. Despite all this, connecting to virtual worlds is still something only a relatively small percentage of the population actually does, and standardisation will take time. As an example, fibre optic has been available for decades now, but there are still places where its installation just isn't feasible. And it wasn't until a few years ago it was considered a "default" technology requirement.

Costs.

The equipment needed to fully appreciate the metaverse requires significant processing power, high-capacity connections and some specific peripheral devices. This all translates into an investment on the part of users who, in addition, need to have capital held in digital assets to acquire virtual goods and services in the metaverse. Prices have streamlined a great deal over time and, at the moment, a VR headset costs in the region of €500. This year, we'll likely witness a "price war" among brands.
Opportunities the metaverse will offer this year
Despite all the above, the metaverse remains a real gift for developers, investors, and those who are just passionate about R&D and innovation. In short, it will be users who get to reap the rewards of everything the metaverse will bring in 2023. So what are the trends to look out for?
Travel.

Sightseeing without actually leaving the house is starting to look like a viable option for some, thanks to 3D technology and virtual reality. A study commissioned by the well-known reservations platform

Booking

has already detected this new trend. Although 63% of people don't think the experience would be satisfactory enough to cross a destination off their bucket list, 51% admit they would consider trips they hadn't otherwise thought of after experiencing them in virtual reality. This particularly applies when they feel anxious about new experiences or unfamiliar environments.
Property investments.

According to research carried out by GamesPad, 45% of its users are considering buying up virtual property in the metaverse in 2023 and 14% already have. Experts in the real estate industry are already making significant investments by purchasing "land" in the metaverse that will soon form part of a juicy market.
Education and employment.

Online courses experienced a boom during the pandemic and the metaverse is already prepared to develop and improve the lives of educators who can make use of far more resources in virtual learning. What's more, job opportunities are opening up in technological profiles that simply didn't exist a few years ago, including the likes of virtual event planners, virtual DJs, VR application developers, and more.