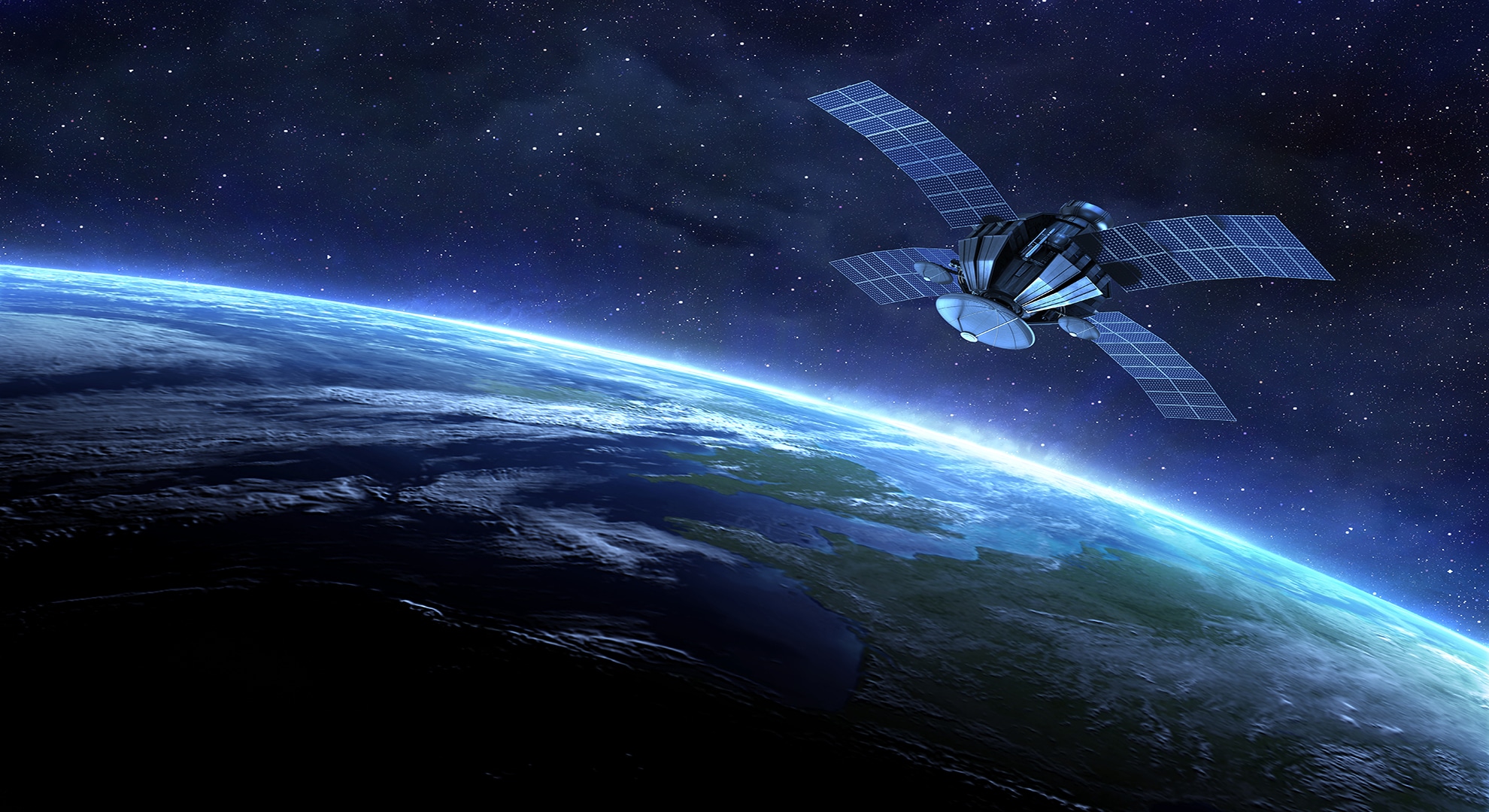 29 Oct

Spain becomes the fifth global power in satellites thanks to Hispasat

Satellite technology has taken over much of the aerospace technology development that Western powers saw in the 20th century. Spain was never absent from these efforts, though it's true the country's first initiative – INTASAT, in 1974 – didn't exactly get the media attention it deserved. The space race was dominated by the biggest global players: the USA and the USSR, both locked in what was then known as the 'Cold War'.

But Europe and Spain never stopped working on satellite connectivity. And the landscape has changed dramatically in recent decades to the point where, today, Spain stands among the five leading global superpowers in the field of satellite technology. The latest leap forward is the inclusion of Hispasat – one of lyntia's strategic partners — in the Top 10 companies in the sector.
Hispasat consolidates as a driver of expansion in the satellite industry
Experts from the Coordenadas Institute of Governance and Applied Economics believe a small group of corporations is destined to lead the process of expanding the satellite market globally in the near future. Hispasat is part of this exclusive 'club', alongside Luxembourg-based Intelsat and SES, Britain's Inmarsat, Eutelsat from France and Telesat from Canada, among others.
Growing demand for residential broadband in Spanish-speaking countries, mainly in Latin America, represents an important window of opportunity for the Spanish company, which currently leads video transmission services and satellite connectivity in those nations. According to the latest figures from the satellite operator, their current 65 million end users have access to more than 1,000 television channels – mainly American and European stations – in twenty five different countries on both sides of the Atlantic, providing services to more than ten thousand headends.
Satellite technology connecting 'hollowed-out' Spain
Satellite can do much more than simply providing entertainment content. In fact, it can be a useful tool for connecting up a large part of Spain's landmass – which is almost entirely rural – with all its demographic, technological and service gaps that make up the so-called 'hollowed-out' Spain. Elon Musk's company Starlink recently registered two subsidiaries with Spain's National Markets and Competition Commission (CNMC) aimed at offering satellite Internet connections specifically to rural areas where there's greatest need.
Indeed, Musk's company already offers Spanish users test packages to 'validate' the robustness of the infrastructure. These test kits, which are now available for order, mean they can test the benefits of satellite connectivity in areas where fibre optic hasn't arrived yet with just a satellite dish barely 50cm across, a WiFi router and a handful of cables.
200 satellites to improve Spanish air traffic control
Spain's commitment to satellite technology is also expanding into other realms. Proof can be found in future plans to put 200 small satellites into low-altitude orbit to improve air traffic communications.
This 'constellation' of satellites will mean Spain, in the words of ministerial sources, will be able to "position itself in the global satellite-based air navigation services sector". These new services will increase the safety, capacity, efficiency and punctuality of flights with clear benefits for airlines and passengers alike.
This satellite technology platform, set to be named Startical, will make it possible to notably increase monitoring coverage and the range of available communications with aircraft, a particularly special utility when it comes to extensive oceanic areas, as well as remote areas without coverage from traditional air navigation systems that use terrestrial infrastructure. The first phase of the project is set to begin between 2021 and 2023, with a view to bringing these global satellite services online for airlines between 2024 and 2027.