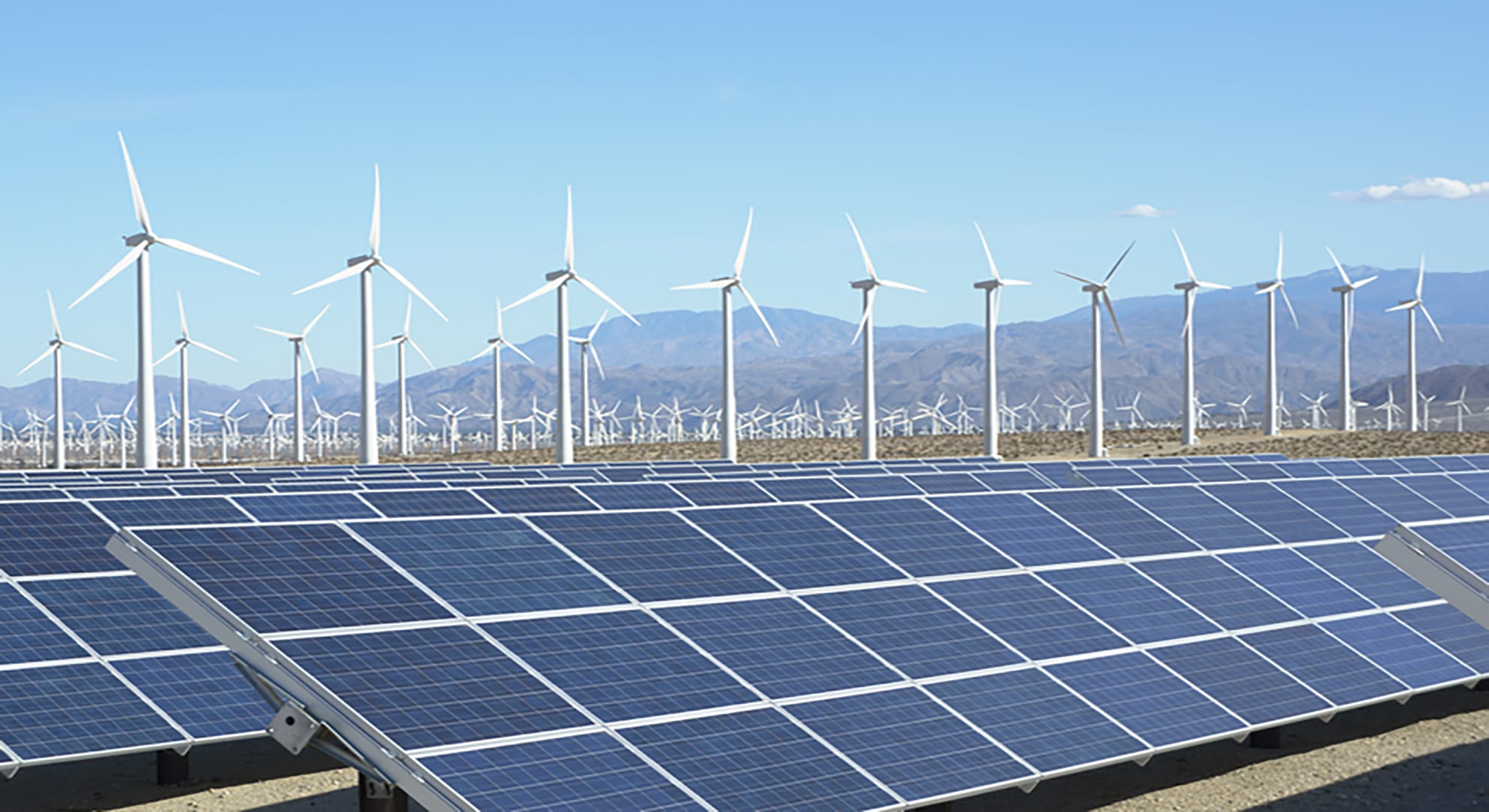 19 Mar

A step towards a healthier world: 5G and renewable energy

5G technology is being called upon to irrevocably transform the global economic and industrial landscape. Improvements in communications, alongside increased capacity, speed, stability and security of mobile communications are already significantly changing a number of sectors. The renewable energy industry – which is one such sector – will be able to benefit from its development in parallel with the digital transition when working alongside the right specialists.
Renewable energies and 5G share a common 'philosophy'
Adopting sources of 'green energy' is vital, among other things, for the survival of the planet – as a structure – and long-term improvements to the quality of life of the human species – as content. In this sense, any renewable energy development works towards the following objectives:
Energy efficiency
Use of renewable, non-finite sources of energy
Saving and reusing resources
Respect for the environment and non-destructive applications
This 'theoretical' approach to use of renewable energy sources is perfectly aligned with
the way in which technology – and particularly 5G – aims to have an impact on its surroundings. Thanks to the development of 5G, much more efficient and faster communications are now possible – alongside highly significant increases in transmission capacities – without the need for any interventions that are harmful to the environment. It makes use of a different kind of 'raw material', one that is permanently available and essentially inexhaustible and clean. And, above all, it pursues maximum efficiency and safety, alongside adjusted resource usage.
How renewable energy is improving thanks to 5G
Although sources of renewable energy have always been around, industrial and technological developments to make the most of them are relatively recent, historically speaking. In this way, aligning with the innovations that 5G is at the forefront of is a smart decision, and a strategic one. Thanks to 5G, the renewable energy industry can benefit in a number of different ways:
In creating more jobs

, since many technological developments and implementations will require new professional profiles unrelated to the energy industry as yet, including technicians, maintenance specialists, big data managers, and more.
In the remote management

of both power plants and power distribution nodes. 5G favours autonomous management and monitoring, minimising human intervention. This is much more efficient, especially when you take into account the applications of the Internet of Things (IoT).
In process automation

, alongside self-operating renewable energy plants. This means faster, better and more agile work processes at all levels and across all industries.
In monitoring

the operation and optimisation of renewable energy. Thanks to 5G, it's now possible to see how a power plant, a photovoltaic panel or even a specific wind turbine is performing at any given moment and from anywhere in the world. This guarantees better operations where you can track any potential faults.
In real-time demand-driven operations

. Thanks to working with real-time data, it's possible to match renewable energy production with demand at all times. Similarly, in any unforeseen situations, such as power outages, alternative solutions can be identified and adopted immediately.
Adopting renewable energy as the primary source of our development as a society is no longer up for debate. It's one of the most effective alternatives if we want to minimise the impacts of such problems as global warming and our excessive use of fossil fuels. A cleaner, healthier and more environmentally friendly society, and a more efficient one, awaits if we embrace this technology.